Chook Scraps
held their February Cyber Crop on the weekend, but you have until Monday 25th to upload the enteries.
So far I have managed to complete 3 out of the four challenges.
Challenge #2
-Sports stars and this month Layne Beachley is the focus.
1. Layne Beachley has won 7 world championships so have

7 of something on your layout.



2. She has had a lot of personal struggles, being adopted early in her life, and losing her adoptive parents.

So I want you to use a technique that you struggle with, whether distressing, using sprays or anything.



3. Layne Beachley has a foundation called "Aim for the Stars" The purpose of this foundation is to inspire and motivate women across Australia to

"Dare to Dream, Pursue their Passion and Aspire to Achieve". I want you to take this quote and base your layout around it.



4. Layne Beachly's name was originally Tania Maris Gardner and it was changed when she was adopted.

I want you to alter something that is on your layout.
My 7 is the 7 clear film frames, using glimmermist on male layout is something I struggle with, the quote inspiration is the title (which means strength is adversity and this is the last thing the Norwood players read before they run onto the ground at home game) and wording on the photos (which are on the wall in the players gym). Something altered is the chipboard footy which I have inked.
Challenge #3
- is the sketch below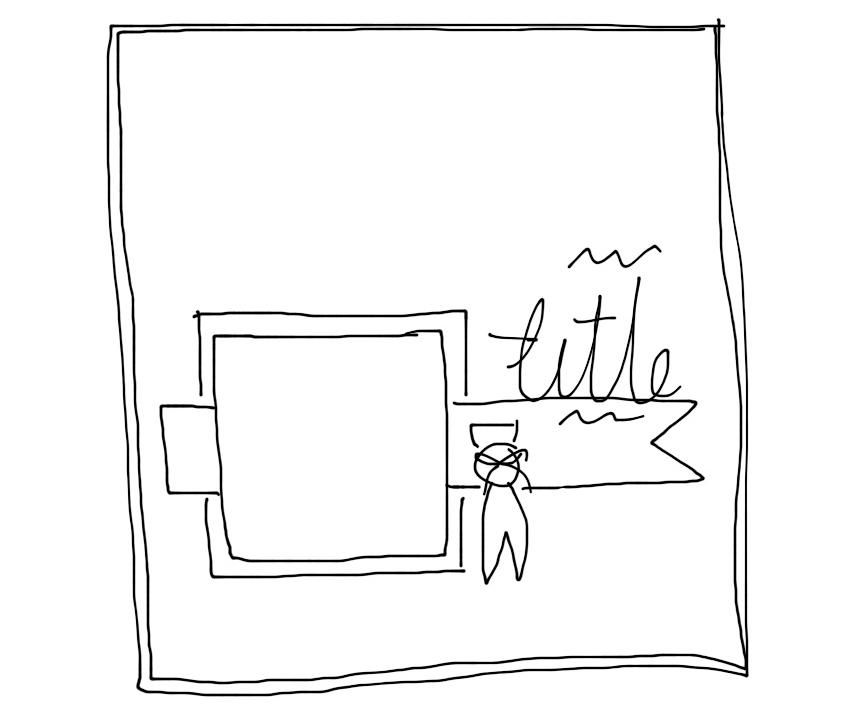 Challenge #4
- The card challenge
Use some hand drawn doodling, some newsprint or script (for the newspaper with which we wrap the fish & chips at the beach) and a bird for the seagulls.
I am hoping to get the first challenge completed this week.